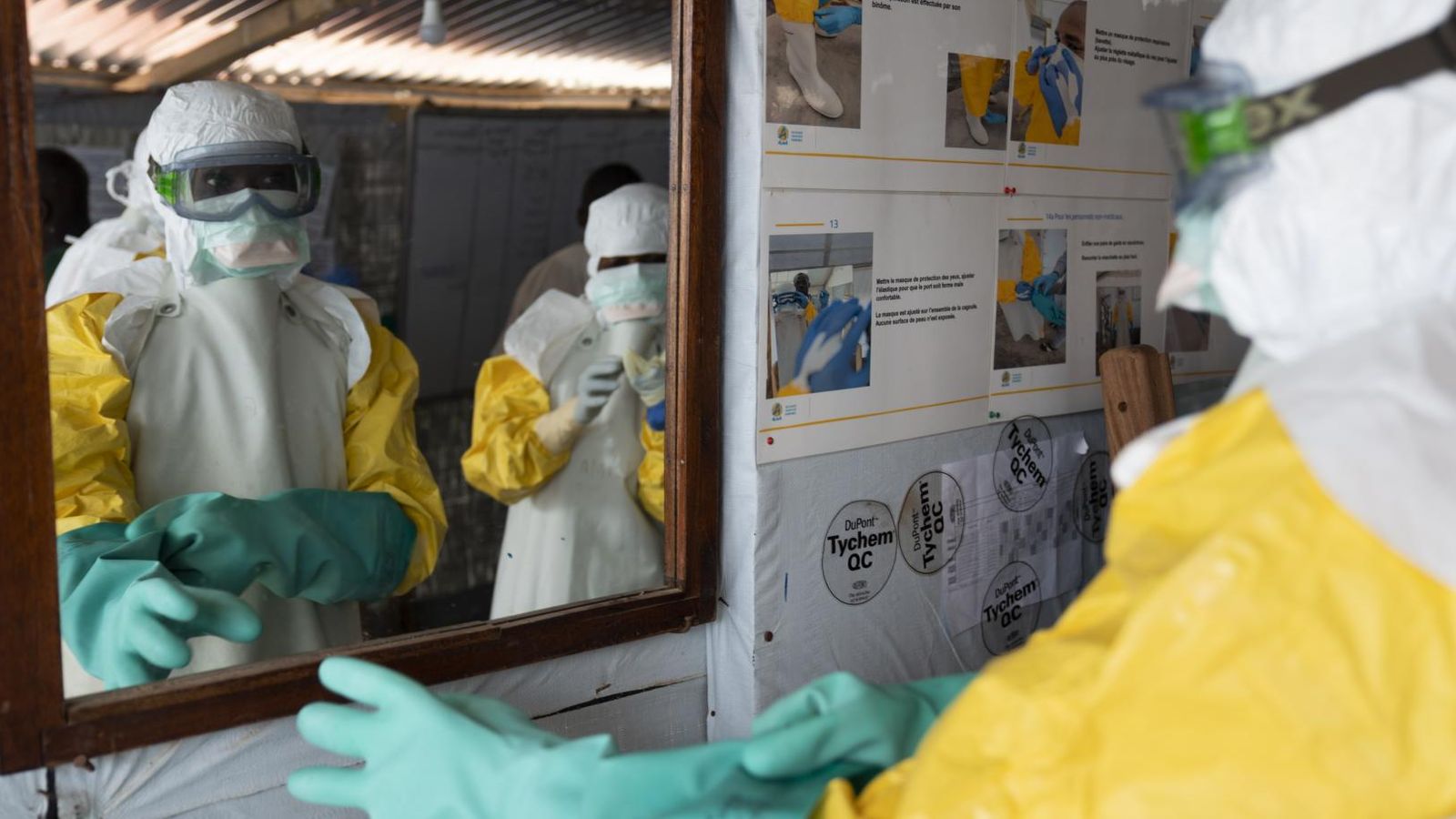 An outbreak of Ebola has been declared within the Democratic Republic of the Congo – 4 months after the final one ended.
A case was confirmed in a 31-year-old man on 5 April. He was admitted to an Ebola remedy centre on Thursday, however died hours later.
The World Health Organisation's regional director for Africa, Dr Matshidiso Moeti, mentioned: "Time is not on our facet. The illness has had a two-week head begin and we are actually enjoying catch-up."
Overall, this is the 14th Ebola outbreak that the Democratic Republic of the Congo has seen since 1976, which is when the virus was first found.
Efforts to stem the present outbreak have already begun, with officials confirming that the affected person who died has obtained a protected and dignified burial.
More than 70 of his contacts are additionally being traced – and vaccinations within the metropolis of Mbandaka are going to be stepped up.
Ebola is transmitted by coming into contact with the bodily fluids of an contaminated individual or contaminated supplies.
Early signs embody muscle aches and a fever, which resemble these seen in different widespread ailments such as malaria.
In previous Ebola outbreaks, fatality charges have different from 25% to 90% – however efficient therapies are actually out there, and sufferers who obtain care early see their possibilities of survival enhance considerably.
Dr Moeti added: "The optimistic information is that well being authorities within the Democratic Republic of the Congo have extra expertise than anybody else on this planet at controlling Ebola outbreaks rapidly."